How to Download Graphics Design Software
The best graphic design software is Adobe Photoshop and Adobe Illustrator. There are also several software. But you can do everything with these two software. You will see the skills of these two software wherever you go to work. You can use other software to improve your skills. Today's post will have everything you need to learn graphic design, how to download from where. No problem cracking, I have given the link, you can download and install and start using it.
To learn graphic design you first need Adobe Photoshop or Adobe Illustrator software. You can't learn anything if you start with all the software at once. You will see that the mess is over. Then you will lose patience and give up. So we have a paid course in graphic design on our website, which you can download for free. We have made this course open to everyone. Download the graphic design course from our website.
Or on YouTube,
From this course, you will get the complete guideline for becoming a professional graphic designer. You can also do freelancing if you can complete the course. That's why you must read the post on how to learn to freelance. In addition, to build your online career, two more of our posts, the rules of releasing videos on YouTube, and the rules of opening a Facebook page will be very helpful for you.
This course is enough for you if you want to build a career as a graphic designer. Adobe Illustrator and Photoshop are taught in the course. So you will start your journey with Adobe Illustrator first. Let's see how to download these two software.
Graphics Design Software Download Link
Graphics design software is very expensive. For Adobe Photoshop software only you have to pay 20.99 per month. You can see the price of the software at this link https://www.adobe.com/products/pricing-info/ps-pricing-info-v2.html and Adobe Illustrator software For this you will have to pay 239.6 $ per year. You can see the price at this link https://www.adobe.com/products/illustrator/pricing-info.html. This means that it is almost impossible to buy and use this software.
I know you don't want to spend money to buy these. Because you still don't know if you can actually learn how to use this software. So we have given below two free download links of software for you. When you work professionally and earn more than $ 500 per month, you must buy the software. Although it will cost you a little to download for free. I also told you how to download it.
Adobe Illustrator
https://drive.google.com/file/d/1aet_hCKvaBst15ehhF4-KafQvpTL_kdc/view?usp=sharing
Clicking on the link above will take you to the download page. You can see it is a link to Google Drive. Clicking on the download button will start the download. No problem cracking. Once downloaded, you can install and start using it.
Adobe Photoshop
https://drive.google.com/file/d/1Dt_5sBKgulh-bCDPz5Jy8f6yD8AypaCs/view?usp=sharing
You can easily download the software. For your convenience, we have left the software in Google Drive. So that there is no problem for you to download.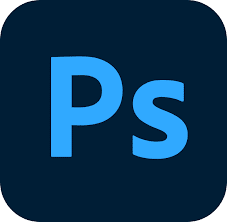 Conclusion
I hope you have no problem downloading graphic design software. If you have any problems downloading or installing and using it, you must comment or message us on our contact page. We will solve all your problems.
I have already given a course on how to become a professional graphic design expert using this software. Download for free and start working. Learn the rules of opening a YouTube channel and learn about digital marketing. Find out how to earn money online for students by playing games on our website. You can also learn from our site how to install Windows from a pen drive on your computer.