How Much Money Can be Made by Designing Graphics
Currently, the young generation is struggling to make money online. And maximum people are succeeding in this. If you want to make money online at home, you must work on a topic. Because it is not possible to earn money without working. Today's discussion is about such a method of earning money by working online.
Today's discussion will cover all the details of graphics design. So let's get started.
There are many categories of graphic design, from image editing to logo design of a company. For example, digital marketing to Facebook marketing to ACO. Salary of 25 to 30 thousand rupees in any company of the country. Then Freelance Marketplace Fiber, Upwork, Freelancer, PeoplePerHour, Guru can earn money by working as a freelancer.
Then by uploading designs to Graphicriver, Freepik, 99 designs, these designs in the marketplace, each design can earn passive download. Then you can earn money by yourself as a business agency of graphics design service. Then you can earn money from graphic design-related video content by creating YouTube content. Then you can earn money by making various video courses on graphic design in Bengali, English and selling them on different learning websites or on your own website. Consulting with a graphic design agency-related company on the latest graphics design can mean earning money with advice. You can do all of the above only when you learn the job well. You will develop your skills at work, you will gain experience. You can enroll in the graphics course of dewan Academy, a reputed institution in Bangladesh if you want to become proficient in this sector.
Which Sector of Graphics Design has the Highest Income?
There are various categories, among which UI / UX is the highest income. UI / UX's job is to create user interfaces for various websites and apps. Where to make a design. There is a lot of potential in this sector. Because almost every second but new website domains are being sold, every second the app is being published in the Play Store. So who designs this website or app? Surely U / I, U / X designer Ra. If you can work on a project, you can take $ 1000-2500 from the client.
Another popular profession of graphic design is T-shirt design. Making T-shirts and selling them on various print and on-demand websites. It has equal demand from outside Bangladesh as in the Middle East including the USA / Canada. Many graphic designers can earn up to $ 30- $ 3000 per month by selling T-shirts. Many people get sales through free marketing and many people increase sales through paid marketing. T-shirt designers can also earn money by designing T-shirts for different clients.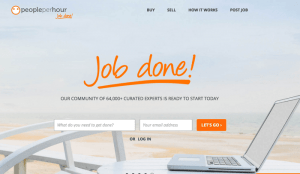 Another popular sector of graphics design is the microstock market. With the help of microstock, you can make a lifetime income. You need to upload your content to more popular websites like Microstock Market, Freepik – LovePic – Shutterstock. There are different categories, e.g., logo design banner design brochure design calendar design t-shirt design icon design poster design social media post design, etc. So when you upload a file to a category Fripik, if you approve your file from Freepik, you can earn Lifetime Income. You can later withdraw this payment to the bank.
The biggest aspect of this microstock market is auto income. This means passive income. Money will be credited to your account even if you are asleep. If you are a free thinker, you like to think of new things then you have a lot of potential in the graphic design sector. But first, you have to learn the marketplace demand job. You have to learn the basics. If you are thinking of income first, then graphics design is not for you.
You have no worries about income after learning the job. He could not do the work, but it was not a far-reaching thought. So make sure you come to this sector with the conviction of sticking for a long time. There are many who think of earning money without learning to work. This is not an advantage at all. Learn to work first, then earn. Discussion on Upwork and Fiber, the two biggest marketplaces for learning graphic design.
Upwork: Upwork is an international freelancing marketplace. Freelancers of different categories come here to sell their skills. The biggest buyers in the world come here to get their work done through freelancers. Whenever he has a job, he gets it done. There are no barrier rules that work in the same category can be posted. All sectors including graphics design, web design, digital marketing are available in this Upwork.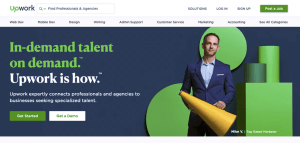 Freelancer.com: Freelancer is another popular marketplace for learning graphic design and earning money at home. The term freelancer is not unfamiliar to those looking for the nuances of making money online. You can earn a very good amount of money by having an account at freelancer.com.
99design.com: This is a popular marketplace for graphic design. Here you can earn millions of rupees by designing different graphics at home.
Fiber: Fiber is a popular freelancing platform like Upwork. As many local and foreign clients as there are, they get their work done through freelancers. Jobs in all sectors including graphics design, web design, digital marketing can be found here. Here you can create gigs with graphics design to get the job done. Based on that gig, the buyer has to send the request to the specified client. In this way, the client can send the buyer request at 10 o'clock in the day. Or if a client likes your gig, that buyer will message you to do something related to his graphics. So you have to learn the communication sector beautifully. Your success rate depends on the communication. So in addition to learning graphic design, you need to learn English.
Because clients here will not speak to you in Bengali. Speak in English. So before entering the marketplace, you need to know how to write English at the speed of a bullet. At a glance the main points of this article:
Concentration first

The mentality of working in the same sector for a long time

First, you have to learn to work

have to practice a lot

Copy work to design big designers

Can not be disappointed

day work must be completed in a day

 

You have to think creatively all the time

Minimal design ideas are the most popular

Color sense should be created after different blogs.
If you want to learn graphic design or take graphic design as your profession then the above article is useful for you. If you like it, don't forget to share it with your friends. Stay connected with us to keep up to date with new blogs. (If you have any questions about graphic design related or marketplace, you can ask in the comments)